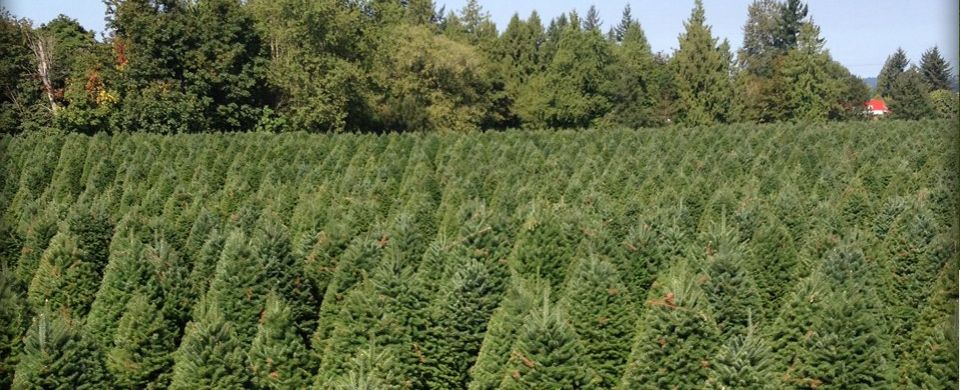 The best wholesale supplier of fresh Oregon Christmas trees.
Our trees are grown in the lush hills of the Oregon Willamette Valley
4 Reasons to select Guerrero
< 1 > The best fir trees
Guerrero Christmas Trees has approximately 150 acres of Noble Fir (50,000 trees), Douglas Fir (50,000 trees), Grand Fir and Nordman Fir trees in inventory. The Best Christmas Trees are displayed in local homes and throughout the United States. We began shipping overseas in 2008.
< 2 > Many Locations
Guerrero Christmas Trees operates in Amity, Oregon and Ventura, California. Our own family manages the various locations to make sure we offer excellent service to our customers. Because of this experience we can help your company or organization with ideas for setting up your lot.
< 3 > Service and Quality
Guerrero Christmas Trees are shipped within 72 hours of harvest in order to provide you with the freshest Oregon Christmas trees. We pride ourselves with on time delivery of your order. In addition to our own trees we are able to hand pick trees from a variety of growers to insure our customers get the size and quality of trees they deserve.
< 4 > Preferred Tree Grower
Guerrero Farm & Forest Labor, Inc. is one of the preferred companies that helps the best growers maintain their inventory in the Pacific Northwest. The total acres maintained by Guerrero Farm & Forest Labor, Inc. continue to grow each year. Each year our trained employees shear the trees, tie and train the tops. Being able to maintain this staff is what makes our trees The Best Christmas Trees.